T95Q TV Box 4GB DDR4 + 32GB ROM - BLACK 4GB DDR4+32GB ROM
Amlogic S905X2 / Android 8.1 / 2.4G + 5.8G WiFi / 1000Mbps / USB3.0 / BT4.1 / Support 4K H.265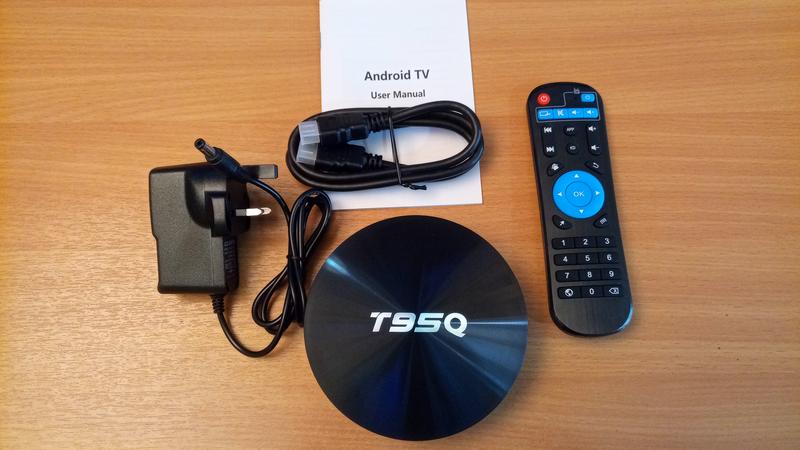 Quick Facts
- Android 8.1 operation system
- Amlogic S905X2 CPU, quad core, Cortex-A53
- Davlin MP2 GPU
- 4GB DDR4 RAM + 32GB
- 2.4GHz + 5.8GHz dual band WiFi
- Support 4K ultra high definition
- Support H.265 decoding
The tv box in this review came direct from the guys over at
Sunvell
who have been building TV box's for a few years now and do a good job of it.
Hi Guys,
Another Tv box to take a look at and review,The Sunvell T95Q a Amlogic powered TV box.The T95Q im testing is the 4/32GB version that should be more than enough room for most users,Running Android 8.1 out the box.Theres no top and bottom bars in the UI i should mention though.
(From Webpage)
*Latest Android 8.1 OS?The T95Q TV Box adopted the Latest Android 8.1 version, fixing many bugs, bring a unprecedented experience when you use this Mini tv box to run games, play favorite movies and TV shows, music without freezing and buffering. 
*4G + 32GB/64GB TV Box?Pair with the system upgrade, the memory has also been updated to 4GB RAM 32GB ROM, Maximize the performance of T95Q TV Box, improve the reliability and prevent crashes due to lack of memory. 
*Share your Fun on Big Screen?The smart tv box is perfect partner of your 4K big screen TV, share your favorite and interesting video, photo, music and play games with your family and friends under same wifi. 
*Multi-function?This network player has a lot of network function, such as Skype chatting,Picasa,Youtube,Flicker,Facebook,Online movies, and so on. and there are many other feature, Free Internet searching,thousands of android applications,many kinds of games,etc.
Looks and feel
It comes with just the one launcher installed.A tv box launcher (Other launchers dont work)
The device itself is a cool looking round tv box with Neon light ring around the top edge,The T952 has 4 rubber Pads,Venterlation holes on the underside.It has 2 full sized USB ports one USB3 & one USB2,Micro SD card slot,HDMI port,Power input,AV port,RJ45 port & a Spdf port.The IR remote has good range & works ok (Air mouse is better)There is a recovery button hidden behind the AV hole on the rear.
Top side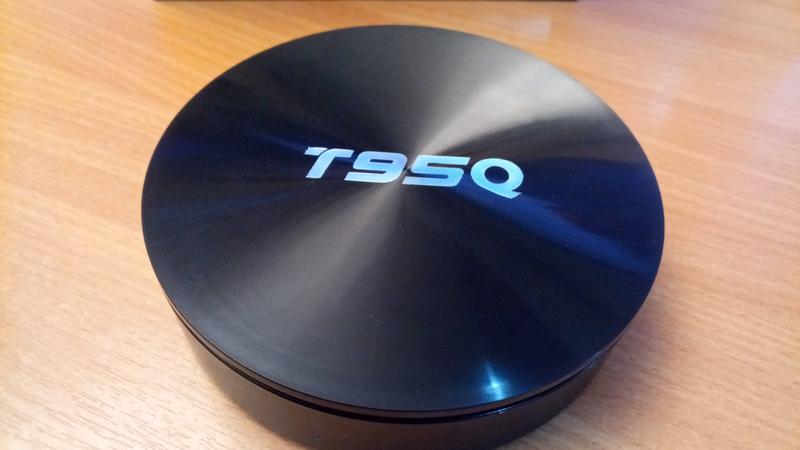 Rear Ports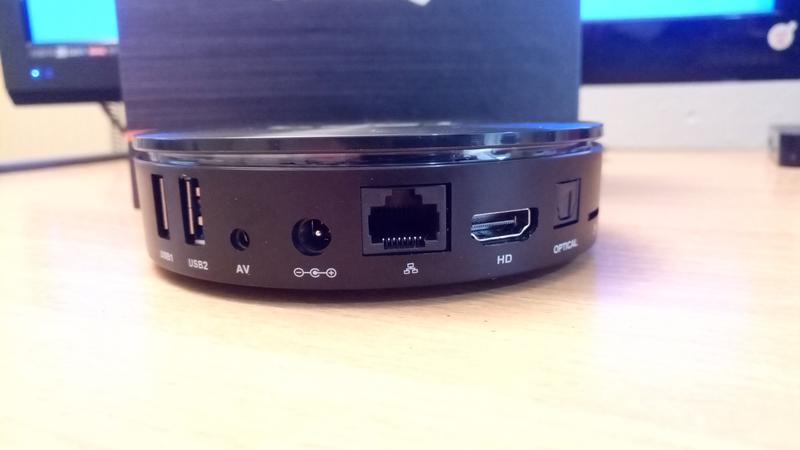 U
nder side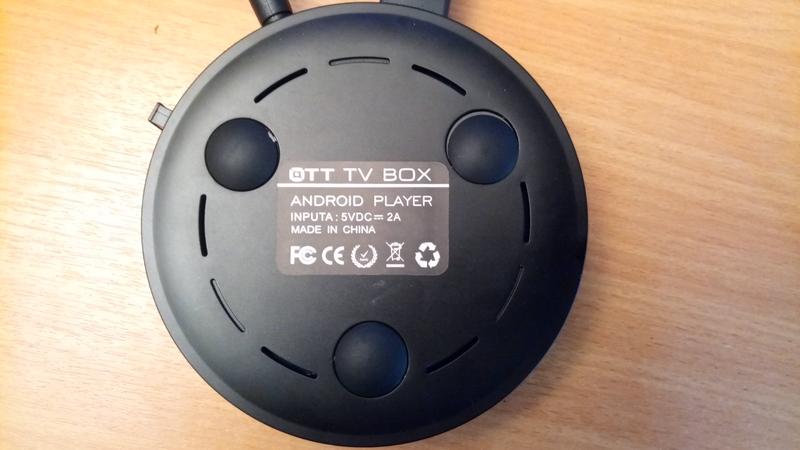 I
nternal photos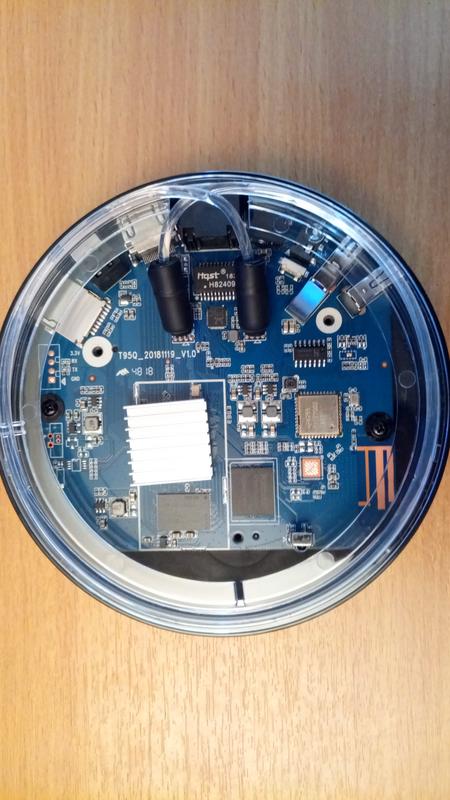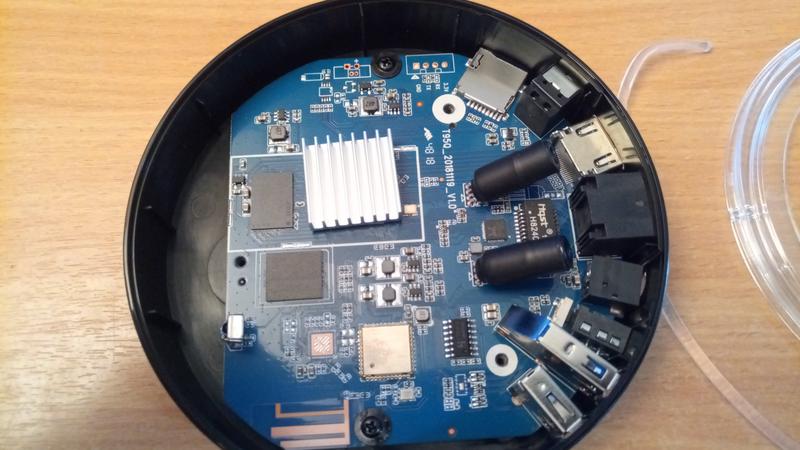 Recovery button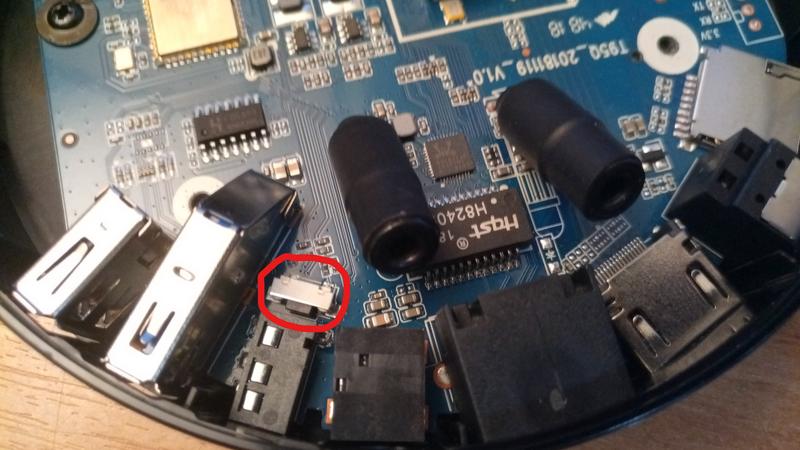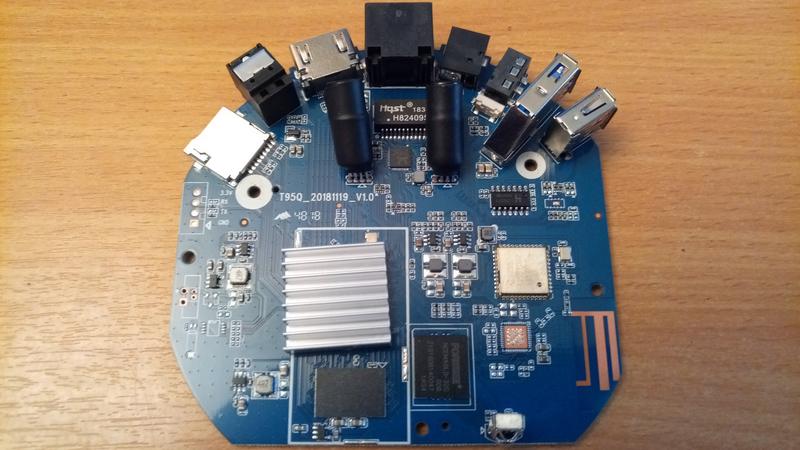 WiFi chip AP6255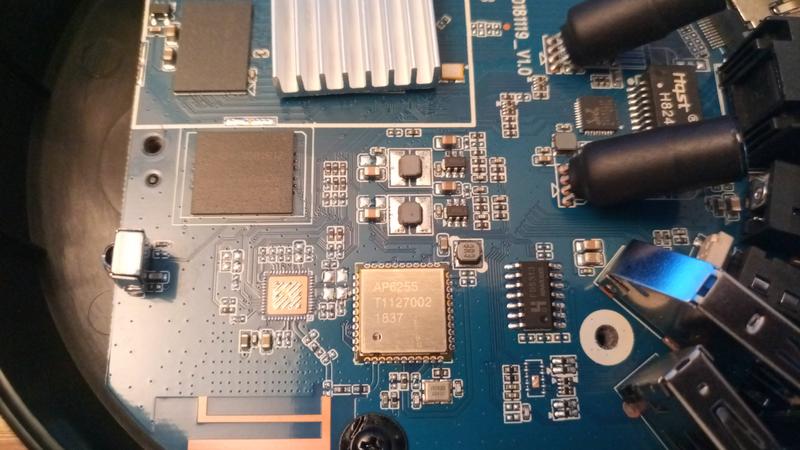 Right then, lets have a tinker,the device takes around 45 seconds to boot up to the home screem (Shown below)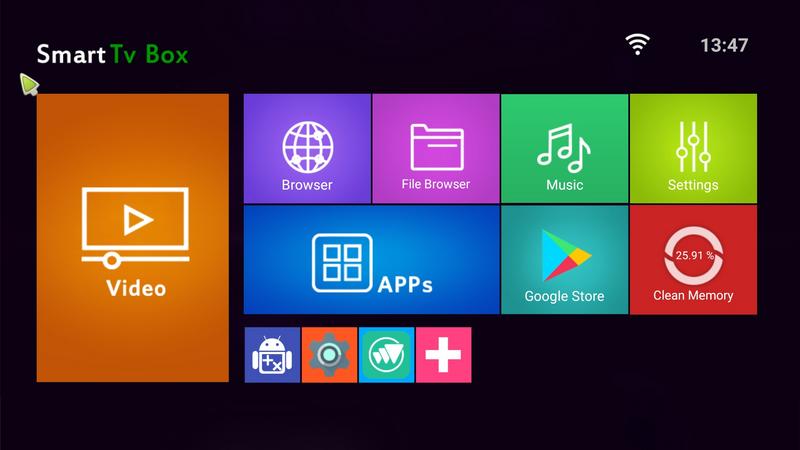 The T95Q is running Android 8.1 and is doing the job so far,The device is also rooted.
Theres no crap installed just the basic stuff to get you going (App Draw below)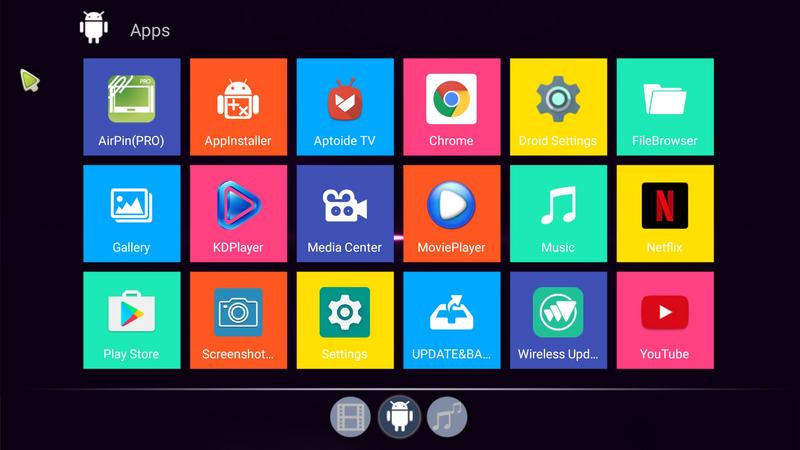 Chrome
KDPlayer (Kodi 18 beta)
Netflix
playstore
Youtube
Aptoide
Google play store is pre installed and working fine showing apps that i like to see on a tv box
Some teck stuff
CPU Z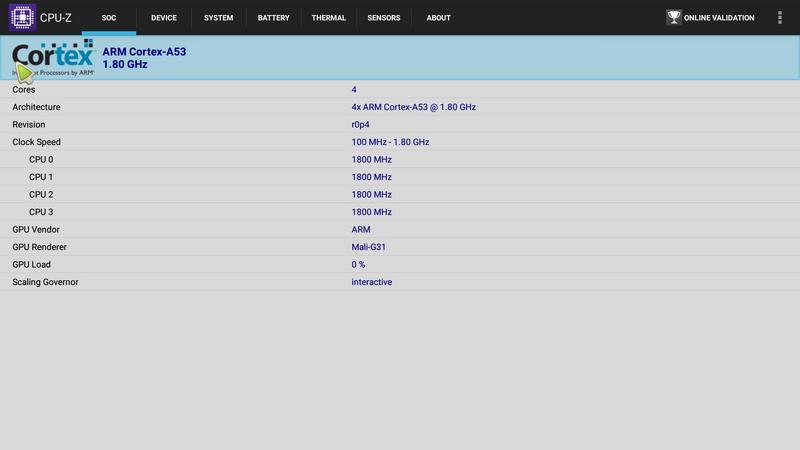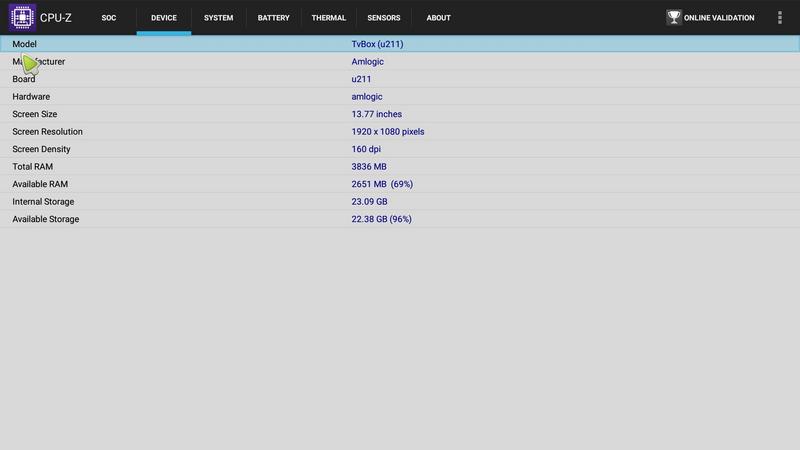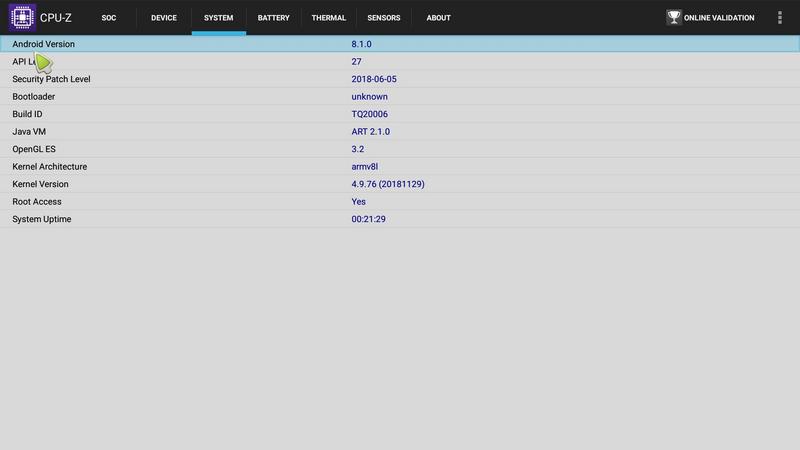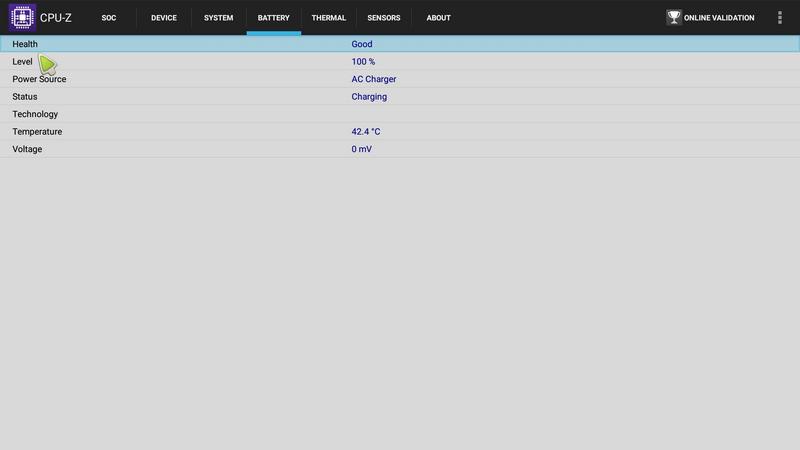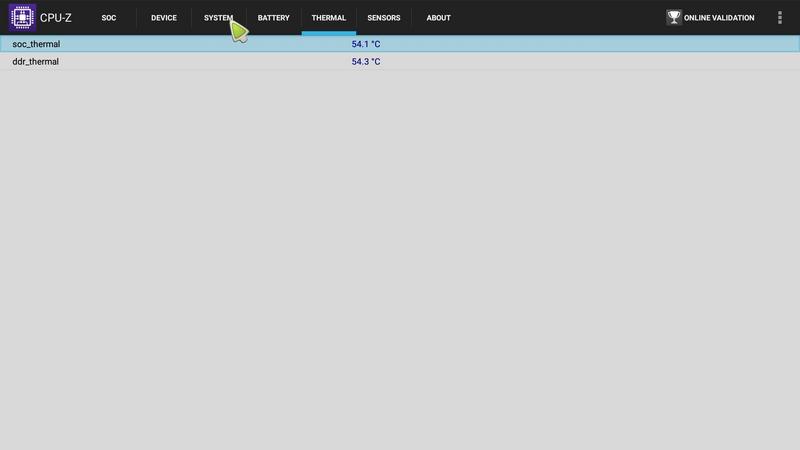 Aida 64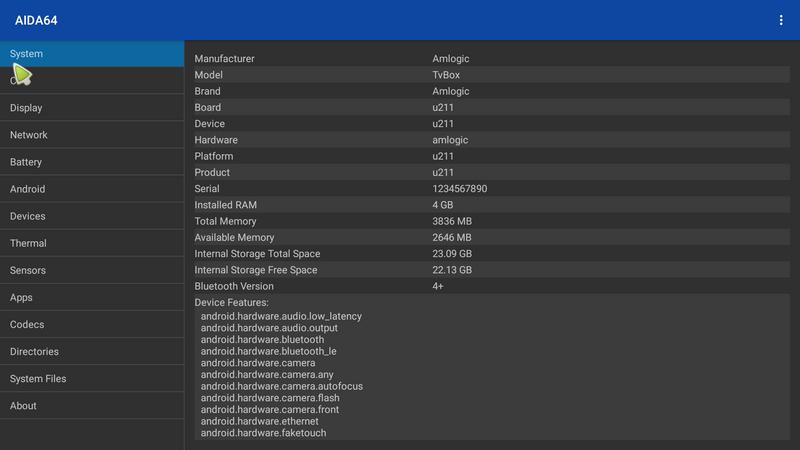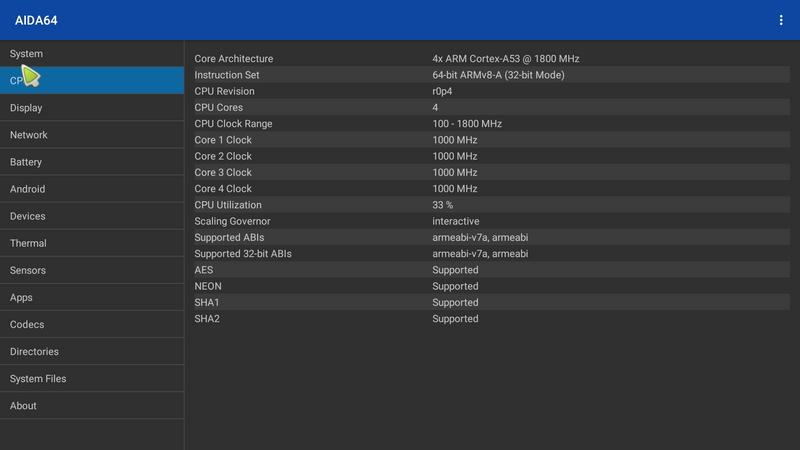 Antutu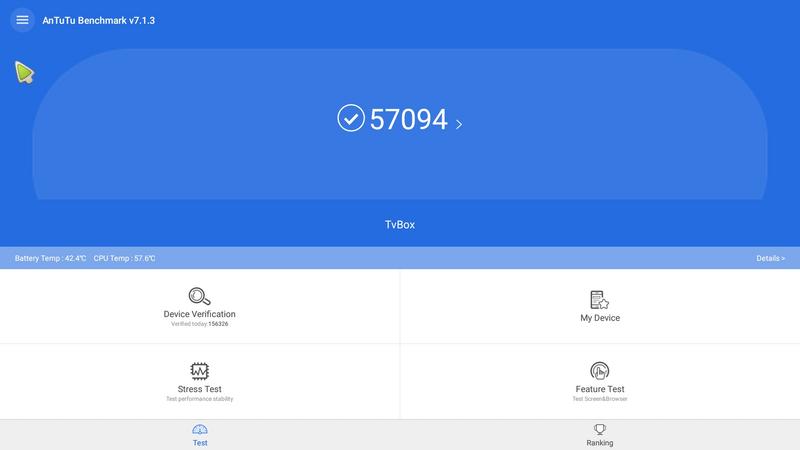 Antutu Video Tester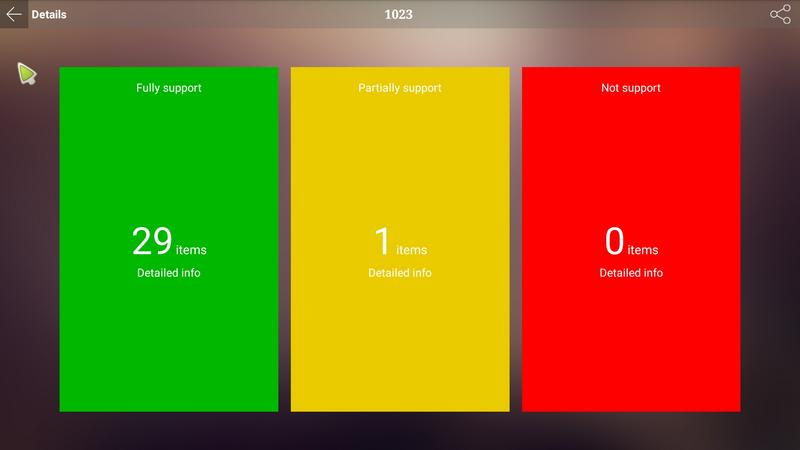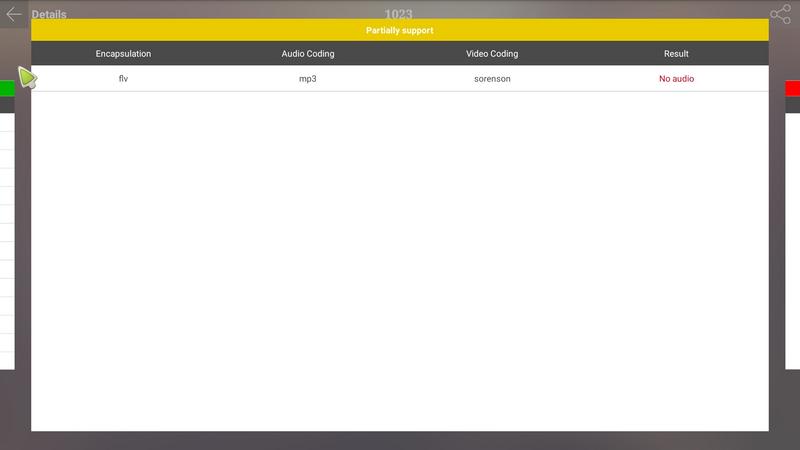 Now some games testing
Beach buggy blitz (Works)
Ashpalt 8 loads and plays perfect
Ashpalt 9 (Works)
Sixaxis app (dont work)
Other info
Logitech c230 webcam (Works) also installed google voice search and that also works by using the webcam mic.
Sixaxis app (Dont work)
Samsung 1TB external HD (Works)
Tronsmart Mars G01 gamepad (Works)
32GB micro SD card (Works)
HDMI CEC (Works very well)
Large mouse pointer (A lot easer to work with)
Firmware & install guide
(Stock firmware)
https://mega.nz/#!t98y0SgL!ruCIKrEFwyOj3...5EITCQjuyc
1. Download USB burning tool 2.1.6.8 (Included above)specially made for S905x2 devices and install it
2. Open USB burning tool and click "File" at the top left of the program
2. Click import image then select the aml_upgrade_package.img file
4. Once the firmware has loaded click the "Start" button in the burning tool
5. Remove all USB's and anything plugged into your device
6. Connect one side of the Male to Male USB cable to the USB 2.0 port of your device and the other to a USB port of your PC.
7. Wait until the progress bar reaches 100%, then click the "Stop" button and reconnect your device to your TV.
Good news folks theres 4 custom roms that iv found so far that mostly work well on the T95Q
[ROM] Beelink GT1 Mini OREO SCV2-ATV ( AndroidTV 8.1 - S905x2 )
https://forum.freaktab.com/forum/tv-play...8-1-s905x2
[ROM] Beelink GT1 Mini TVStock Nexus ROM (Android TV 8.1)
https://forum.freaktab.com/forum/tv-play...oid-tv-8-1
[ROM]XTMOD for u211 devices (X96Max, GT1Mini & some others), Magisk rooted and many others fixes and mod.
https://forum.freaktab.com/forum/tv-play...es-and-mod
[S905x2 devices] Poison Rom [Beelink GT1 Mini] [V1.0] [Android 8.1.0]
https://forum.freaktab.com/forum/tv-play...roid-8-1-0
Its good to see so many options when it comes to roms.This box is a keeper IMO great bit of kit.
Please think about donating to the devs if you use there custom roms.
Highlights
Android 8.1
T95Q is one of the first TV Boxes to run on Android 8.1 (an update to Oreo). This software update allows for a great user experience with steady performance. 
Amlogic S905X2
This Amlogic S905X2 processor fully supports premium 4K UHD video. This powerful 64bit CPU and ARM Dvalin MP2 GPU combination handle 4K graphics better than most products on the market.
DDR4 4GB RAM + eMMC 32GB
It uses a DDR4 4GB RAM and an eMMC 32B for better performance, security and reliability
2.4G/5G Dual Band WiFi
With support for 2.4Ghz and 5Ghz band, it can transmit higher amounts of data.
True 4K Media Player
While your average media box might only accept 1080P video playback, this gadget plays 4K video from almost any source you can think of. Furthermore, it uses VP9 hardware decoding alongside the H.265 to bring fantasy into reality.
Unboxing Video
Package Contents: 
1 x TV Box
1 x Remote Control
1 x Power Adapter
1 x HDMI Cable
1 x English Manual