Beelink J45 is a new mini PC from Beelink brand, a mini PC with a very compact design. This small computer is equipped with low-power Intel Celeron processor, integrated with 8GB DDR4 memory, and comes standard with mSATA disk, 256 or 512GB Storage options. This mini PC has an internal fan that maintains a constant temperature for high performance.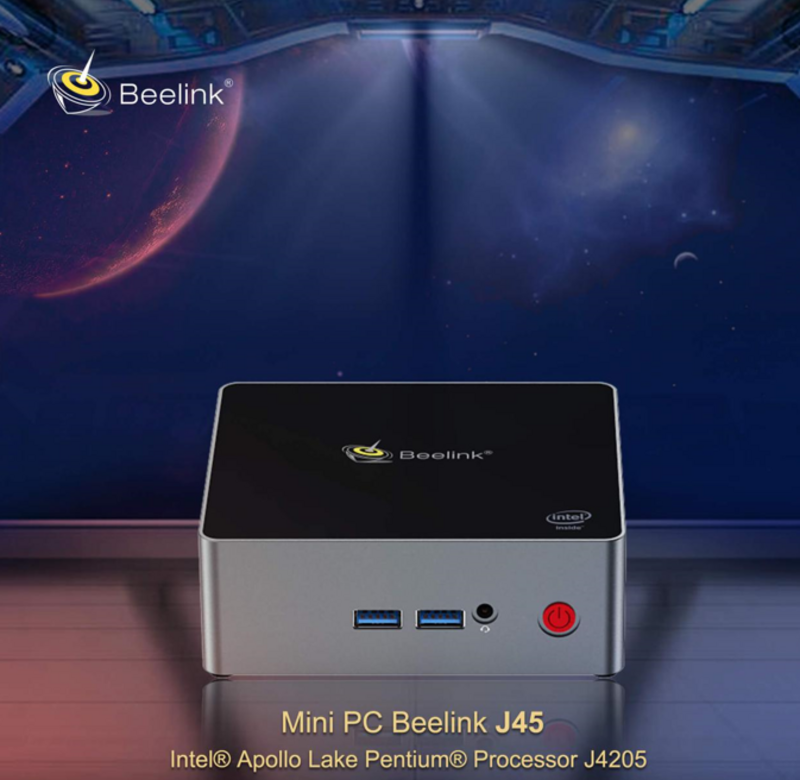 Activities:
In order to thank the users for their love of Beelink products, we decided to send benefits to the old users.
Contact us and provide your purchase of Beelink product images or proof of purchase, you will have a chance to get a Beelink J45 8GB 256GB mini PC,
We will give a free Beelink J45 to the TEN users with the largest number of Beelink products, the number
Top three users can also get the 8GB+512GB specification.
If two users have the same number of Beelink products, the first contact with our users will get priority.
To Participate:
Contact us via email or Skype to participate in this event.
Email:
[email protected]
Skype:live:beelinkservice
Activity time: August 1, 2019, August 10, 2019.
We will end the statistics on August 10th, 2019, and the results will be announced on the August 11th in the Beelink Forum.
Also check our product details.
http://www.bee-link.com/portal.php?mod=view&aid=124
You can also buy directly at our Amazon store.
Amazon Site J45 link:
DE:
https://www.amazon.de/dp/B07MP9JP18
ES:
https://www.amazon.es/dp/B07MP9JP18
US:https://www.amazon.ca/dp/B07M5JBF59
CA:https://www.amazon.ca/dp/B07M9BCVH7
IT:https://www.amazon.it/dp/B07MP9JP18
FR:https://www.amazon.fr/dp/B07MP9JP18
UK:https://www.amazon.co.uk/dp/B07MPPW7JY
[url=https://www.amazon.co.uk/dp/B07MPPW7JY][/url]
For those unfamiliar with Beelink products, visit the Beelink website to view detail information:
Beelink official website:
www.bee-link.com
Beelink order: azw.en.alibaba.com
If you want to order our machines in bulk or become a Beelink distributor, please contact our Foreign trade sales as follow.
We will offer discounts and customized services.
Contact information
Email:
[email protected]